---
Copyright © 2005-2010
All Rights Reserved
TaiChiEasy.org
Benefits of Tai Chi and Tai Chi Easy™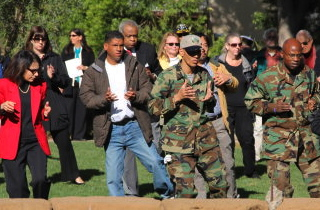 Research has proven that regular Tai Chi and Qigong practice:
Improves balance and coordination.
Relieves chronic pain.
Improves sleep quality.

Heals disease.
Prevents illness.
Reduces stress, anxiety, and depression.
Speeds recovery from injury and surgery.
Lowers blood pressure
Improves cardiovascular fitness
Optimizes immune system function.

Slows bone loss
Supports drug and alcohol addiction recovery.
Aids in healthy weight loss.
Supports PTSD recovery.
Increases energy.
Balances mind and body.
Supports healthy longevity.
Provides a deep sense of peace and well-being.
Improves everyday physical functioning and quality of life.
| | |
| --- | --- |
| . | Since Tai Chi Easy™ is a mind-body integration practice, it can reduce your stress. During Tai Chi Easy™ practice, the combination of focus on movement and breathing creates a state of relaxation and calm. Tai Chi Easy™ may also help your overall health, and is generally safe for people of all ages and levels of fitness. Older adults may especially find Tai Chi Easy™ beneficial because the movements are low impact and place minimal stress on muscles and joints. Tai Chi Easy™ may also be helpful if you have arthritis or are recovering from an injury. |